Arshad Mahmud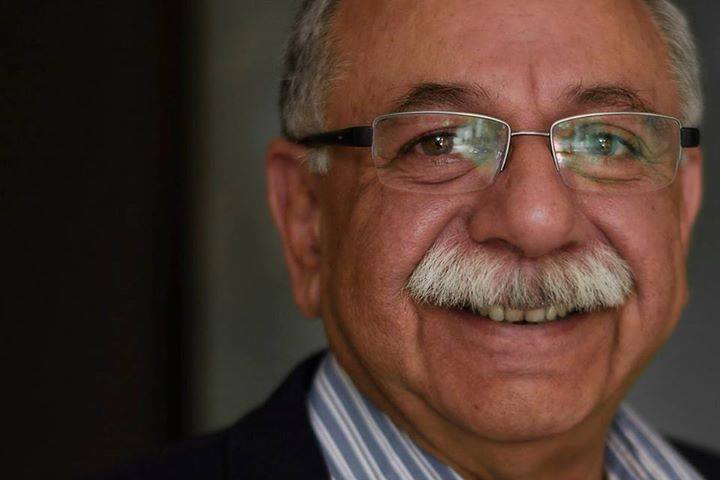 Arshad Mahmud was born in a family with agricultural background, where the only music known to his ears were the sounds of nature. He found his way to Government College Lahore for his Masters to encounter Shoaib Hasmi, as his professor who later introduced him to the legendary poet and his father-in-law Faiz Ahmad Faiz. These people of zeal filled this curious student with such an inspiration and energy that he produced "Nayyara Sings Faiz" when he was only 25, and it is still considered to be one of the best of his albums.
A musician and an actor was born while interacting with this literary figures, and these two facets were independently grooming while so much intertwined that his acting seems to be the music of emotions and his music compositions seem to be the the acts of nature. So its not a wonder that soon he was working in Akkar Bakkar, a child show, the first of its kind in Pakistan and Such Gup – the revenge of the critics like Shoaib Hashmi, Saleema Hashmi – one of Faiz's daughter, while other daughter Moneeza Hashmi was directing the show.
He had the chance to bring out the actor in him by working in Aangan Terha, Fifty-Fifty, Dhoop Kinaray, Ankahi. Along with his acting skills, he was also composing various soundtracks for top dramas serials on PTV, which made these plays and drama serials virtually eternal by enhancing the emotional factor. Recently, he has acted in "Ho Man Jahan" and also supported other cast in correct pronunciations.
He had not been able to satisfy the thirst of the music composer in him, even after working with Nayyara Noor, Tina Sani and many prominent artists of that time on their albums, and nor even by composing and producing 400 + tracks.
He joined the Pakistani branch of EMI, one of the largest global recording company and swiftly moved towards senior positions in Pakistan. When music industry, being so dependent on the film industry of Pakistan was crashing along with the collapse of the film industry, he was assigned task to find talent in Pakistan and to fund from scratch to the production of their audio albums. He introduced the POP culture with the voices like Nazia Hasan, Vital Signs, Junoon and many others.
He left EMI to form SMB production house where he composed hundreds of jingles and songs for commercial market. This commercial activity kept him afloat but he always wanted to bring about a big change, which demanded a complete submission and oblivion.
So he jumped in to create National Academy of Performing Arts (NAPA) with living legend Zia Mohyeddin, by getting the idea approved from government, designing the curriculums and sacrificing his carrier for creating an institute for the youth and worked their for almost ten long years for creating that institute of creativity. The Music composer in him is still struggling to come out of the strong cocoon of his deep learning and his own aurora of expectations from him. So this restless icon is trying to energize once again the dying-out fire of quality music with his heart and soul.