Team
Our team is made up of the brightest and most dedicated composers, musicians, arrangers and engineers!
Arshad Mahmud
Founder / Principal Composer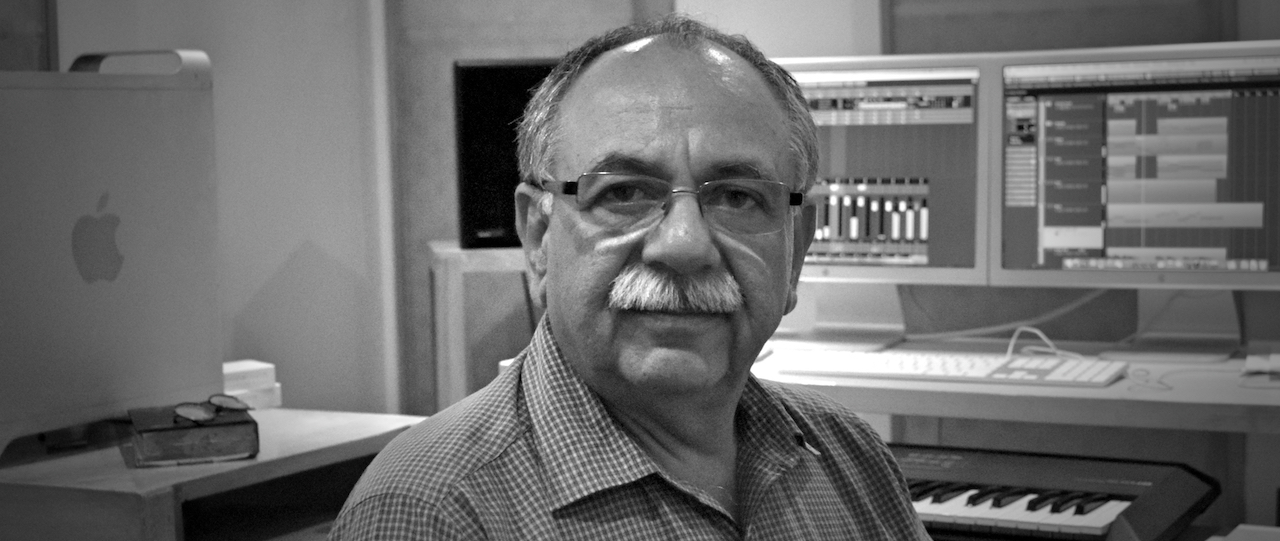 Arshad Mahmud was born in a family with agricultural background, where the only music known to his ears were the sounds of nature. He found his way to Government College Lahore for his Masters to encounter Shoaib Hashmi, as his professor, where he later got introduced to legendary poet and Hashmi's father-in-law Faiz Ahmad Faiz. These people of zeal filled this curious student with such an inspiration and energy that he produced "Nayyara Sings Faiz" when he was only 25, which is still considered to be one of the best of his albums.
A musician and an actor was born while interacting with this literary figures, and these two facets were independently grooming while so much intertwined that his acting seems to be the music of emotions and his music compositions seem to be the the acts of nature. So its not a wonder that soon he was working in Akkar Bakkar, a child show, the first of its kind in Pakistan and Such Gup - the revenge of the critics like Shoaib Hashmi, Saleema Hashmi - one of Faiz's daughter, while other daughter Moneeza Hashmi was directing the show.
He had the chance to bring out the actor in him by working in several serials including Aangan Terha, Fifty-Fifty, Dhoop Kinaray and Ankahi. Along with his acting skills, he was also composing various soundtracks for top dramas serials on PTV, which made these plays and drama serials virtually eternal by enhancing the emotional factor. Recently, he has acted in "Ho Man Jahan" and also supported other cast in their linguistics.
He had not been able to satisfy the thirst of the music composer in him, even after working with Nayyara Noor, Tina Sani and many prominent artists of that time on their albums, and nor even by composing and producing 400+ tracks.
He joined the Pakistani branch of EMI, one of the largest global recording company and swiftly moved towards senior positions in Pakistan. When music industry, being so dependent on the film industry of Pakistan was crashing along with the collapse of the film industry, he convinced the management invest in young talent of Pakistan and to produce a new genre of music in Pakistan. He effectively introduced the pop culture with the voices like Nazia & Zohaib Hasan, Vital Signs, Junoon and many others.
He left EMI to form SMB production house where he composed hundreds of jingles and songs for commercial market. This commercial activity kept him afloat but he always wanted to bring about a big change, which demanded a complete submission and oblivion.
So he jumped in to establishing National Academy of Performing Arts (NAPA) as right-hand of living legend Zia Mohyeddin, by getting the idea approved from government, designing the curriculums and sacrificing his carrier for creating an institute for the youth and worked for a decade for creating that institute of creativity. The Music composer in him is still struggling to come out of the strong cocoon of his deep learning and his own aurora of expectations from him. So this restless icon is trying to energize once again the dying-out fire of quality music with his heart and soul.
Talha Ghafoor
Co-Founder & Platform Architect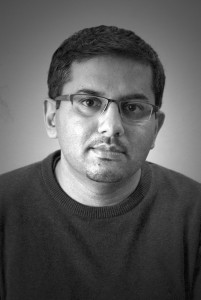 He grew up listening to Pakistani pop music with great passion and was die-hard fan of Junoon and Nusrat Fateh Ali Khan. The music passion led to keyboard playing from early age and performances in school/college events. Talha later enrolled at Islamabad Arts Council where he started learning music from his teacher Nasar Malik, who later became his best buddy. Talha also studied music technology at London to learn the technical side of music production.
Talha and Nasar along with lyricist friend Majid teamed up in early 2000s to experiment an album of mixed genre with catchy melodies and meaningful lyrics. They are finally planning to publish the project as a showcase album.
Talha met Arshad Mahmud at NAPA recently and spent couple of weeks at his studio in desire to learn from the legend. They brainstormed on revival of Pakistani music and as a result, the project MoUSICi was formed.
Talha is an IT consultant by professional with expertise in security. He has worked with major financial and telecom entities at US, UK, Switzerland, Japan, Middle East and Pakistan for securing their information. Talha is now working as an IT architect on a couple of mega projects, dealing with design and delivery of computing, virtualization, networks and storage systems.
Talha also has great interests in web development, Linux, biking, tennis and travelling; he can be followed at his blog talha.com
Hasan Mahmud
Creative Director & CFO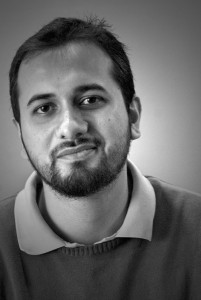 Being the son of the leading composer of Pakistan Arshad Mahmud, he picked up music at an early stage. Hasan started with playing the keyboard at the age of 9, with the help of his father he learned the basics of Music theory. Being around his fathers studio he was introduced to various creative people including great musicians and singers, he would observe the way songs were composed and recorded. At the age of 14 he picked up the guitar and decided that this would be the instrument of his choice. Having the opportunity to interact with various great musicians like Nafees Ahmed, Aamir Zaki, Qamar Allah Ditta, EMU and Shallum (Fuzon) to name a few, Hasan developed his musical sense for both Eastern and Western Music.
Hasan during his academic days used to perform at school functions playing national songs and also formed a band "MIRAGE" with his school mates Saad Hayat and Rehan Nazim in 2003. Along with Music he is a ACCA(uk) and a Qualified Chartered Accountant and has been associated with A.F.Fergusons & Co (Member firm of PwC) for the past 7 years in Assurance and Advisory. Hasan was also part of the creative team and music journalist for the Music Publication "World Music Magazine", this also helped him with his photography passion.
Having worked on various projects as sound engineer at SMB Studios he is well versed with all formats of recording music both digital and analog, as well as mixing songs, jingle commercials and voice overs. Hasan has a diversified experience in music, project management and finance.